Elvis Aaron Presley has met his demise in 1977 or more than 40 years ago, but that doesn't mean his legacy doesn't live on.
He is regarded as one of the most iconic singers of all time and his contribution to the music industry has been greatly celebrated. You could hear his songs every now and then, sometimes even used as official soundtracks of films.
Apart from his songs, the man, who is also known as the "King of Rock n Roll," had left quite a vast of paraphernalia, like his mansion and sparkly jumpsuits, that remain a reminder to us of his colorful personality.
Private Plane for Sale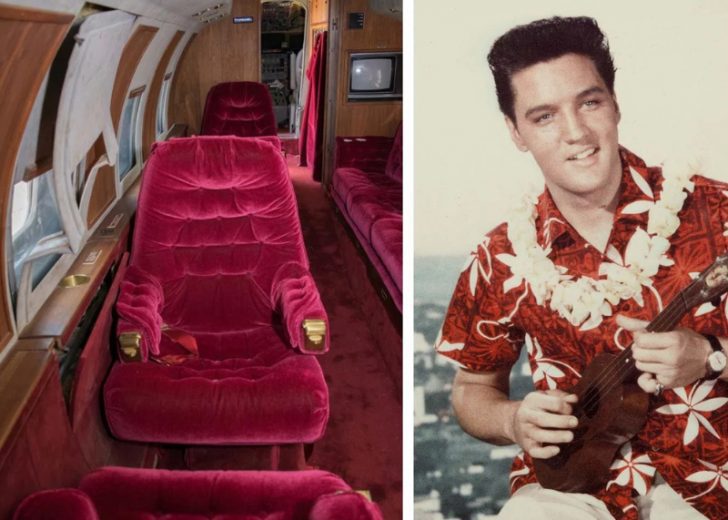 As you would know by now, the king of rock n roll's auctionable possessions come with a hefty price tag because he was a legend and you wouldn't expect anything less from him.
There would be a lot of fans willing to snatch Presley's belongings if that somehow meant being in contact with the much-celebrated musician. However, there is one thing that Presley used to own that nobody seems to want to get their hands on: one of his private planes.
Last year, people were shocked to find out that Presley's 1962 Lockheed JetStar 1329 was yet again up for bidding. This was because it was just sold in 2017, so what gives? For diehard fans, this would be an absurdity, but they may want to know how the item could leave them bankrupt.
This plane, which was used by the "Can't Help Falling in Love" singer for tours and personal getaways, has been sitting idly on a runway in New Mexico for more than 35 years.
Sold in 2017, Up for Bidding the Next Year
No, there was no one tasked to maintain the customized private jet as it sits day in and day out on that tarmac, so you would expect that it's not in its perfect shape.
By 2017, it was fetched for $430,000, but just a year after, the owner decided to put it up again for auction. It was also reported that there weren't any changes made by the owner on the plane. Yes, changes are quite necessary – more like restoration.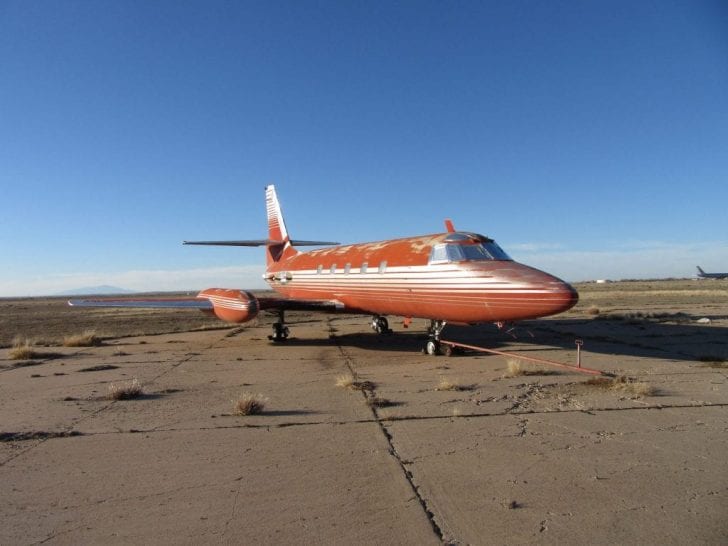 As mentioned, owning this private plane could burn a hole in your pocket, actually, a huge hole. The 1962 Lockheed JetStar 1329 boasts a red carpet, red velvet seats, and gold-plated accents, which will truly make you feel like a true rockstar once you walk in the aisle, as you can imagine.
However, the cockpit needs serious work and did we mention it has no engine? Plus, the seats have lost their plush, which may give us an idea as to why the previous owner decided to sell it once more – either he didn't want to shell out huge chunks of money for the restoration or he simply lost interest.
There were only 204 Lockheed JetStar made by the manufacturer from 1957 to 1978. Presley actually owned two of the style, the other one is called Hound Dog II that was left in the Graceland Estate.
He also had another plane, Lisa Marie, which is a Convair 880. The one that was up for auction became a local tourist attraction while it sat on the runway in Roswell, New Mexico.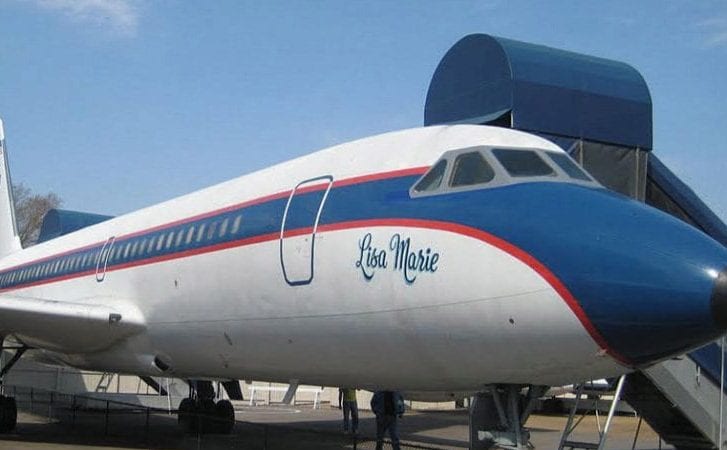 Elvis Presley's Generosity
Leaving the private plane in a bad shape would be a shame because this is a plane that was personally used by the King of Rock n' Roll. But, it would also be hard not to consider the money that would be involved in the restoration.
Earlier this year, Presley's memorabilia were sold at an auction at The Guest House Graceland and netted over $600,000. Coincidentally, this happened in what would have been the musician's 84th birthday.
Some of the items sold include the red velvet shirt Presley wore at a show in Tupelo, Mississippi in 1956, which was fetched for $37,500.
A ring he gave to J.D. Summer, meanwhile, was bought for $22,500 and a gold and diamond ring he gave to his father, Vernon, was sold for $30,000. Judging from this, "The Blue Suede Shoes" singer was quite generous when it comes to his jewels.
Recently, his longtime jeweler Lowell Hays revealed that Presley didn't only give jewelry to people close to him, he also handed some to his fans. This explains why some of the precious accessories end up in auctions, the latest of which was in the Omega Auctions that happened on March 12.