As human beings, there are times when we get tired of all the things happening around us. The answer to this is a much-needed vacation where you can relax on a beach or sip on cocktails in a hotel nearby, order in and enjoy a stay-cation.
Vacations are a big splurge, but oftentimes a necessary investment for our mind and body. But for those who have pets, leaving your furry little friend behind while you go on a vacation might be the hardest thing to do.
Most accommodations don't permit animals and sometimes, you just want to be alone on your getaway and not think about taking care of anything.
Should You Spend More on Pets?
Of course, this goes without saying that you simply can't go to that escapade without having someone to look after your pet. Leaving them behind without a guardian is simply ridiculous and only pet lovers will be able to relate with the struggle.
But if you're blessed with a big bank balance, you can treat your four-legged friend to a vacation too while you go on your own. After all, why should hoomans have all the fun? Come to think of it, animals deserve some time off chasing rats or fetching twigs, too.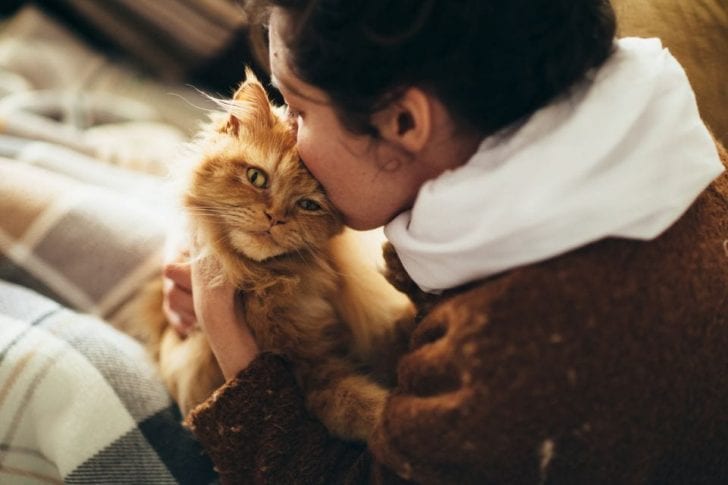 While many consider this a good idea, others may call it totally ridiculous and unnecessary. But one thing's for sure, as all animal-obsessed people would agree: pets deserve the best.
That's why some would go as far as to spend a lot of money for the comfort of their beloved pets. These masters don't even mind shelling out cash on Catzonia, the world's first five-star hotel for – you guessed it – cats.
So at least for cat owners, they can leave their beloved felines at this place and expect nothing less than luxury, obvious from the hotel's description.
Catzonia Facilities
As with any five-star hotel, Catzonia offers all there is needed to make your cat feel pampered. It is located in Damansara, near Malaysia's capital Kuala Lumpur.
The place is a strong supporter of the notion that cats need holidays as well, pretty much like us, too. There are four types of room available, but the best and most luxurious one at the hotel is the VVIC room, which stands for the Very Very Important Cat room.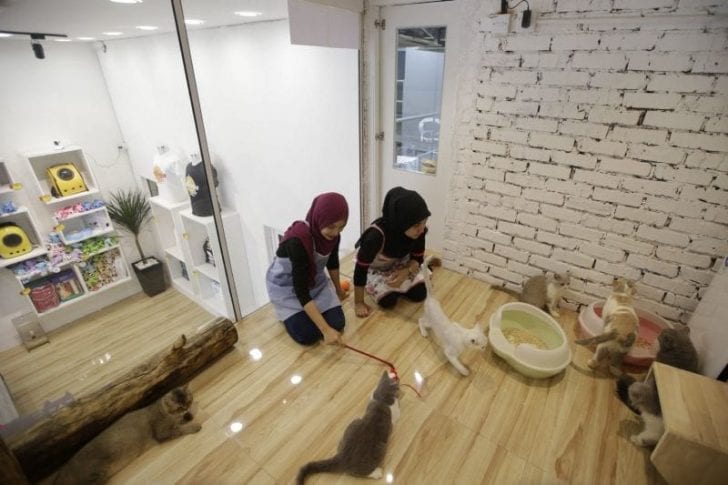 The VVIC room can hold up to 10 adult cats and is also ideal for a mommy cat and her kittens. The pets can stay at three king-sized beds provided, play on the mini-playground, and poop in their separate VIP toilets.
Other rooms have either single, double, or queen beds, regular feeding and cleaning sessions to keep your cat clean and happy while you're gone. There are also rooms with showers and air conditioners.
What's weird is that some are equipped with Wi-Fi because you'll never know when your cat needs to update their social media with their designated hashtag: #ACatsLife or #LivingTheGoodLife.
For cat owners who get worried while they're away from their cats, they may opt to leave their pets in the VVIC or VIC rooms since both have circuit-camera television, which allows masters to monitor the adorable creatures via an app.
The hotel isn't solely dedicated to accommodation; it also has grooming services, like a medicated unit, spa, blow-drying service, and even manicures.
A representative of Catzonia said that they wanted to treat cats just like most hotels treat their guests. Prices start at $38 per night for the VVIC room while others at $6.
Another Luxury Cat Hotel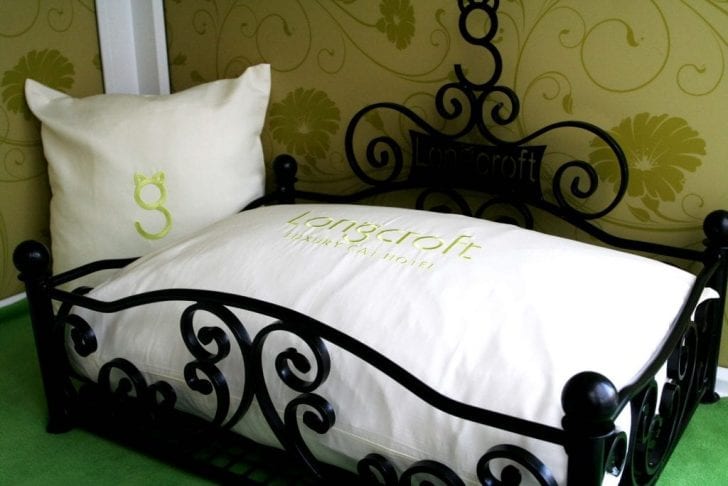 Although Catzonia claims it is the first five-star hotel for felines, there are other cat hotels that are luxurious in their own rights.
In Hertfordshire, England, the Longcroft Luxury Cat Hotel features state-of-the-art facilities for our feline friends and they even have a cat nutritionist who develops a menu called "A La Cat."
Meanwhile, pet hotels have been popping up in different parts of the globe which may show just how lucrative this business may be.
This is a nod to the pet owners' willingness to spend more on their furry friends, a trend evident from a 2016 American Pet Products Association report which showed that Americans have spent $66.75 billion on the animals in a single year and by 2017, the figure jumped to $69.51 billion. Last year, the estimated amount was $72.13 billion.