Beating Market Forecasts
McDonald's reported stronger-than-expected sales by 14% in the third quarter, due to larger orders and higher menu prices with revenue jumping to $6.2 billion. That beat the forecast Wall Street's forecast of $6 billion, according to analysts. Higher menu prices did not curb demand for some McDonald's, which has reported strong sales in the third quarter. U.S. prices increased 6% over 2020 in the third period to cover increased wages and higher commodity costs for food and paper. Customers have taken the increase in stride, McDonald's CFO said in a conference call with investors and expects prices rise by 6% for the full year. Commodity costs will increase 3.5% to 4% and higher costs will persist in 2022. Pricing and cost pressures matter much more than they did earlier. In a tight labor market, McDonald's U.S. franchisees increased wages 10% this year to attract workers, while company-run outlets raised pay by 15% which helped the company stay competitive.
Uneven Growth
But labor shortages continue to curtail services with some locations closing earlier than they usual, and service times have slowed. McDonalds expected faster improvements than what has actually transpired at the grass-roots levels. It would continue to be a difficult environment for the next several quarters." Sales at stores open at least a year increased 12.7% worldwide in the 3rd quarter, surpassing even pre-pandemic sales and easily climbing the 10% increase that Wall Street had been foreseeing as the social restrictions were eased in a majority of markets. 80% of U.S. dining rooms have opened up from 70% in the 2nd quarter, as reported by McDonald's. In Europe, counters and in-store kiosks reported ordering levels back to pre-pandemic levels which helped offset problems elsewhere with same-store sales falling in China due to COVID cases increasing in some markets amid a softening economy. The company accelerates store openings, by 650 stores in China this year.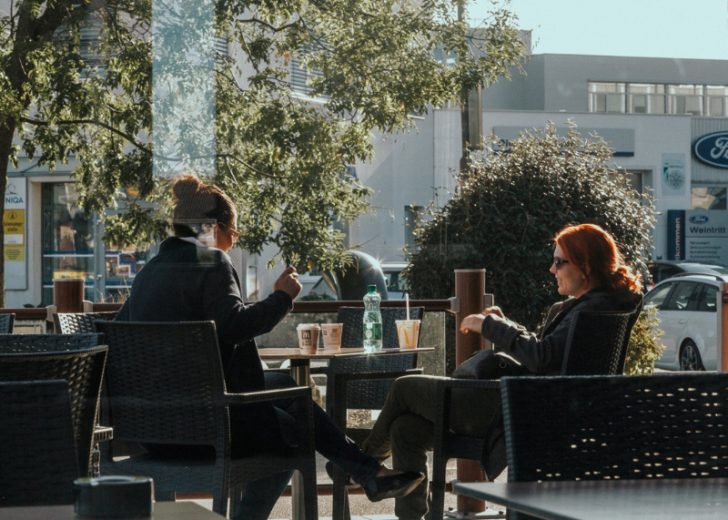 In Australia, 50% of McDonald's dining rooms closed during the quarter but delivery orders recorded new heights. Even when markets reopen, delivery orders remained elevated. McDonalds never reveals its percentage of delivery orders, but they grew by billions over the last few years. Delivery was meeting customer needs and this was never fully appreciated earlier. McDonald's is leaning on its delivery partners:  Uber Eats, Grubhub and DoorDash to lower their fees. "The fact that McDonalds were the largest in the world with ability to drive traffic needs to be acknowledged as per rates paid. They needed each other and are optimistic about a resolution on that, soon. The company also declined to say what it currently pays for delivery.
New Systems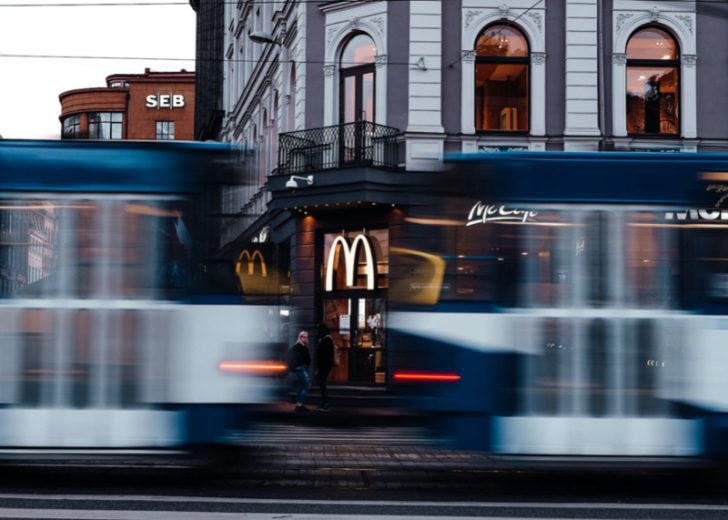 McDonald's will be partnering with tech giants IBM on creating an automated ordering system, now being tested at several American drive-thru locations. IBM is taking over MCD Tech Labs which employs about 100 people and will develop a ordering system worldwide, gradually over the years. Automatic ordering increases speed and accuracy, as tests have shown, but McDonalds faced much work in introducing menus in other languages from 40,000 locations as that work was beyond their core competencies. McDonald's net income increased to a total of 22% or $2.1 billion for the 3rd quarter in 2021. Adjusted per-share earning of $2.76 beat the forecast of $2.46. McDonald's shares increased 2.7% to close at $242.73.