Jay-Z, the rapper-mogul entrepreneurial career vision has broadened rapidly. The second richest hip-hop artist in the world has a net worth estimated at $810 million. Jay-Z's restless entrepreneurial vision and wealth has grown exponentially as his first major business move in 1995 was to set up Roc-A-Fella Records. As his rap career prospered, Jay-Z avidly pursued shrewed business investments and opportunities, with investments beyond the rap world. A brief history of Jay-Z's notable businesses and investments, are given below:
Roc-A-Fella Records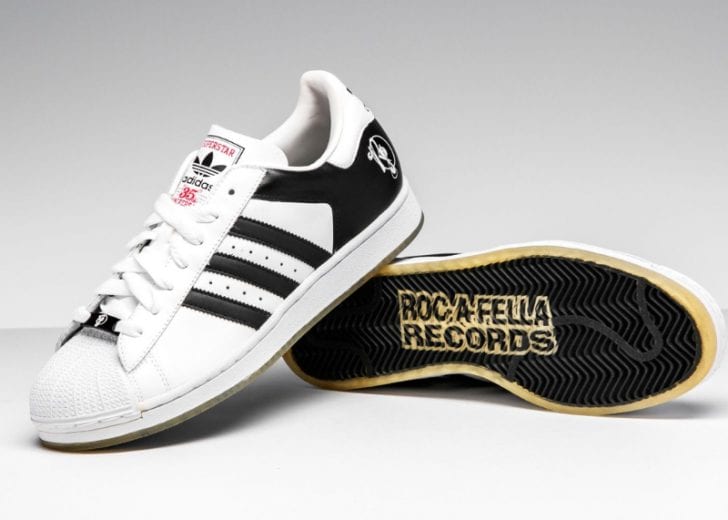 In 1995, Jay-Z started his own label, Roc-A-Fella Records, with Kareem "Biggs" Burke and Damon "Dame" Dash in downtown New York City. Its first release was the rapper's debut studio album, Reasonable Doubt, with critical acclaim but modest commercial success but later released commercially successful rap music of the late 90s and 2000s, including fellow rapper Kanye West's first 6 albums, and all of Jay-Z album till Roc-A-Fella shut shop in 2013. Jay-Z  started his next successful label, Roc Nation in 2008.
Rocawear
Back in 1999, Damon Dash and Jay-Z and established Rocawear, an urban clothing line that had annual sales of around $700 million in the early 2000s. After differences with Dash, Jay-Z took over the company and sold the Rocawear rights to the Iconix Brand Group in 2007 for $204 million but retains a stake in overseas licensing, marketing, and product development, after buying back the Intellectual Property Rights for $15 million.
The 40/40 Club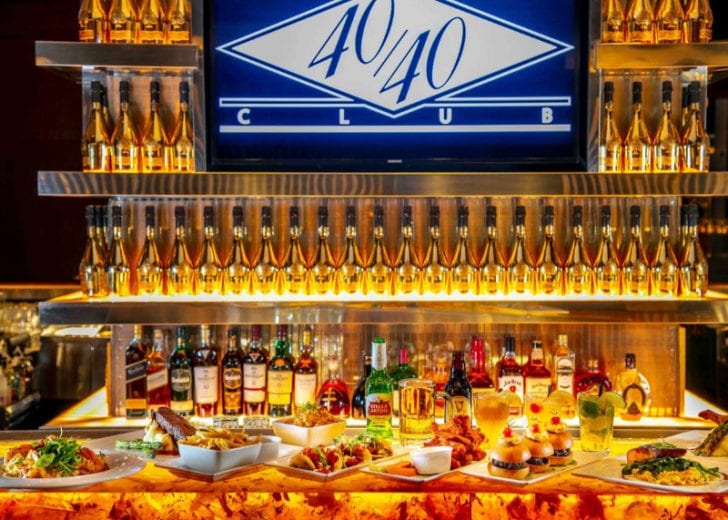 Jay-Z established The 40/40 Club in 2003 with business partner Juan Perez, and it was an upscale restaurant and sports bar in Manhattan's Flatiron District. The rapper co-owns the club with Perez, who is the president of Jay's sports management company, Roc Nation Sports. The restaurant chain expanded to 5 new locations over the next decade, including, the Barclays Centre in Brooklyn, Atlantic City, Las Vegas and the Hartsfield-Jackson Atlanta International Airport.
Roc Nation and Roc Nation Sports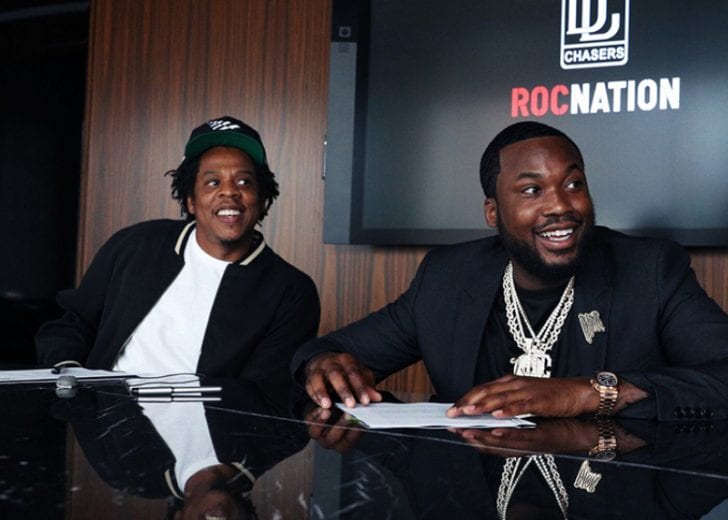 In 2008, after four years as the CEO and President of Def Jam Recordings, Jay-Z teamed up with businessman Jay Brown to establish Roc Nation. In 2014, Rihanna, who was Jay-Z's star signee, left Def Jam to sign up with Roc Nation, adding to a star-studded roster including Shakira, Big Sean, DJ Khaled, J. Cole, and T.I. Roc Nation is owned by Live Nation, with offices in New York City, Nashville, Los Angeles, and London. In April 2017, Roc Nation launched Arrive, a venture capital firm offering brand services and business development for early-stage startups. Jay-Z gave up his minority share in the Brooklyn Nets basketball team in 2013 to legally manage players as Jay-Z launched Roc Nation Sports in partnership with the Creative Artists Agency. Jay-Z 's leadership and strategic vision enabled Roc Nation Sports signed world-class athletes across many sports
Tidal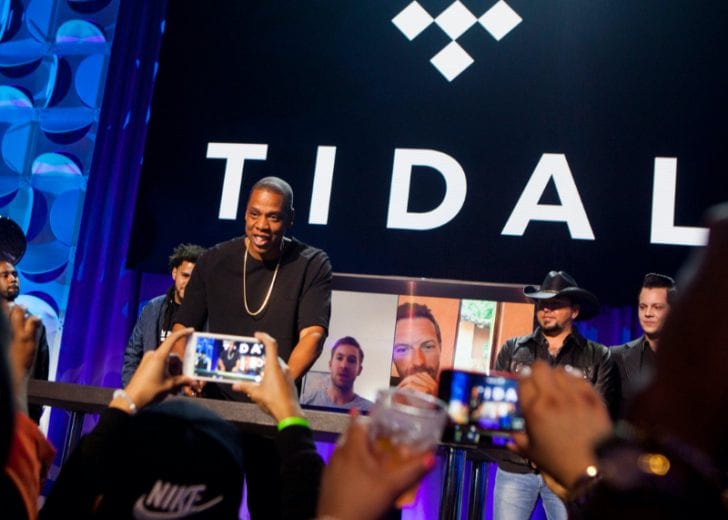 Having acquired Aspiro the Norwegian tech company in 2015, Tidal, the first "artist-owned" streaming service was re-launched, at a flashy press conference in New York City on March 30, 2015, with 16 major artists as stake-holders, including Kanye West, Madonna, Jay-Z, and J. Cole. It hosts exclusive releases from artists like Jay-Z, Beyoncé, and Kanye West but reached only 1.2 million subscribers. Since the re-launch, Tidal had a consistent exodus of top executives and in January 2017, he sold 33 % of Tidal to Sprint, the phone company for $200 million. Tidal was worth only $56 million when he bought it in 2015.