From being homeless to $21 million in annual sales, Lopez hopes to grow his sneaker empire into a $500 million business.
Born in New Jersey, Jaysee Lopez moved to Las Vegas in 2000 with a backpack and a dream.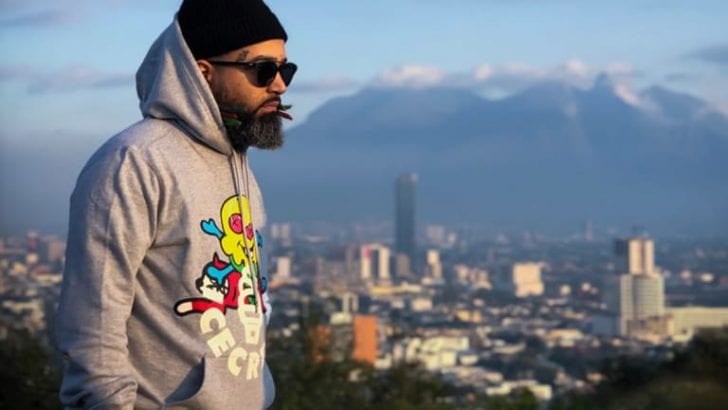 Sleeping in public parks for the first six months, Lopez was able to make ends meet by selling water bottles on the strip when one day he came across an exclusive sneaker sale in a mall where he saw people queuing up many days in advance just to buy a pair of shoes!
The experience really opened his eyes to the niche market of rare exclusive sneakers and he spent the next few years working for various resellers to learn as much as he could about the ins and outs of the sneaker business.
Eventually, Lopez settled for a stable job with a telecommunication company, where he met his then-girlfriend Joanie Barangan.
Due to an illness in 2012, Lopez had to vacate his job position and it was during his search for a new job that he thought of trying his hand at reselling sneakers himself.
In 2013 Lopez made his first successful trade when he bought 18 pairs of Nike's Barkley Posite Max Area 72, with money he had borrowed from Joanie.
Having sold the sneakers for a remarkable $3,600 mark-up, Lopez knew it was time he took the sneaker resale business seriously.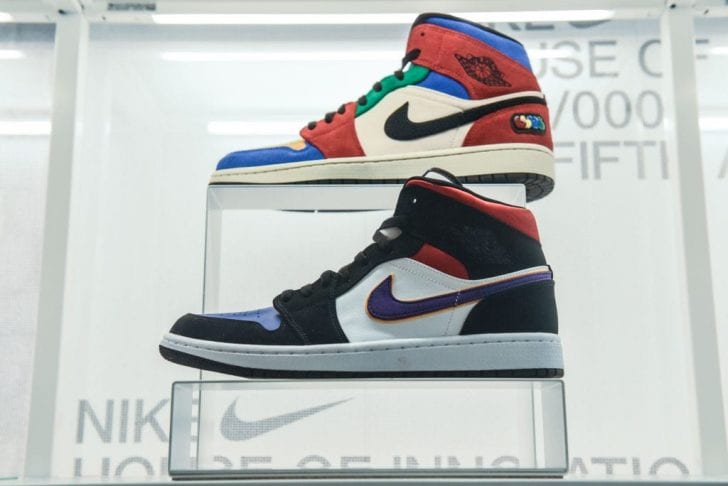 Three months later, Lopez made his first business website for reselling sneakers where he would take pre-orders for popular incoming sneakers that he would then source from his contacts in various sneaker stores, buying them at $60 above retail price, on average.
His sales tactic was to undercut all other resellers to maximize his sales volume which would allow him to source more and more sneakers in turn.
At this point, Lopez's love for sneakers began to take a toll on the business as he had started to keep a lot of the merchandise for himself.
After a split with his girlfriend six months into the business venture, Lopez was forced to move out and into a motel with next to no money to his name.
At this low point, Lopez reached out to some of his previous buyers, asking them to consign sneakers that they did not wear, which he then proceeded to sell at a trade show.
Little did he know, this trade show would be Lopez's big break where he sold 400 sneakers and caught the attention of a mall representative, who offered him a store in the mall for the next few months rent-free.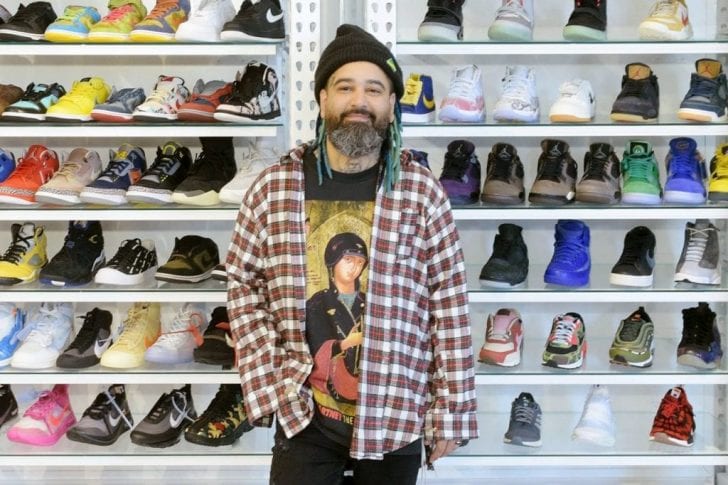 At the time of signing the deal, Lopez recalls having $40 in his bank account and by the end of the year, he had over a million dollars in sales!
Lopez and Joanie eventually got back together and became partners in the business which saw exponential growth year on year with sales growing from $4 million in 2015 to almost $21 million last year.
After expanding his business to merchandise which includes streetwear and accessories, Lopez hopes to grow the company into a $500 million business.