Home workout equipment ensuring that each session counts, requires smarter gear to track the effort put in. Our favorite hi-tech home workout apparatus that tracks every rep, run, count or whatever else you're doing, is given below:
Fitbod
Price: $3.99 per month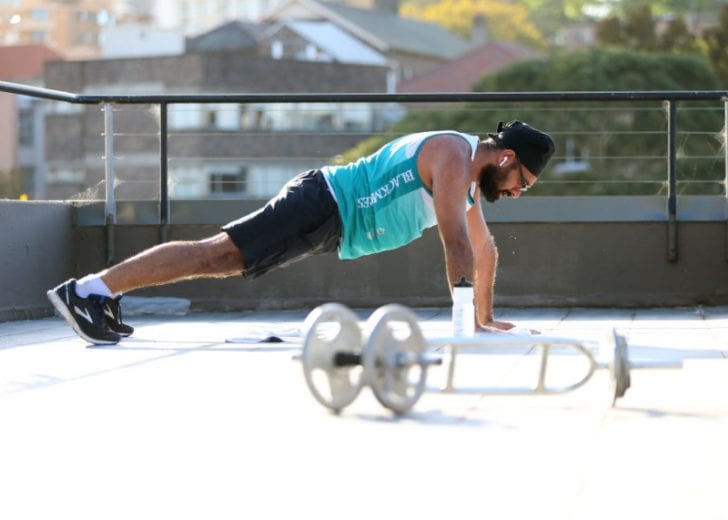 A smart workout tracking and training app, Fitbod ensures easy introduction to body weights and at-home exercises. It plans your workout routine, including recommended weight, sets, and even reps, based on which muscles are targeted, along with needed equipment. The visual chart showing muscle groups after each workout ensures zero over training, besides tracking muscles neglected in your routine. It has instructional videos to watch, or a refresher for proper push-ups.
Withings Smart Scale
Price: $99
The WiFi enabled scale, for calculating weight and body mass, is great for easy tracking of both short and long term health and fitness progress. By syncing with Apple Health or your Google Fit information, the well designed Withings Healthmate app enables reviewing your body mass, weight, or heart rate trends in a readable and date-adjusted graph, with other health data. Data on weather forecasts and carbon dioxide levels in your room is displayed before your run or visit to the gym.
Bowflex SelectTech 560
Price: $549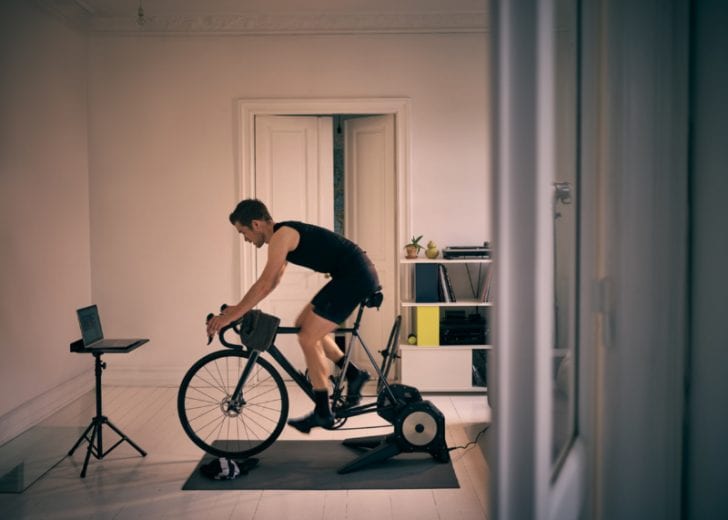 The Bowflex SelectTech 560 set of smartphone-friendly, weight-adjustable dumbbells with award-winning companion app.Adjusting the weights, requires a handle twist before removal from their dock. The app records weight settings, with set and rep counts and dozens of videos to customize your workout regimen, targeting specific muscle groups, and improve techniques.
Wahoo Kickr Smart Trainer
Price: $1,199
If you just love your bike rides outside when you ought to be staying in, rack up a few miles on a bike stand? Wahoo is a smartphone controlled bicycling trainer available in wheel-on and wheel-off variants. The Kickr's trainers are smartphone-controlled to manage ride-resistance elements, view power output, and combines Kickr with other Wahoo manufactured cycling components, like elevation, to simulate strenuous uphill rides. The Kickr bike also syncs with other apps like Strava to keep track of your rides.
Mirror
Price $1,495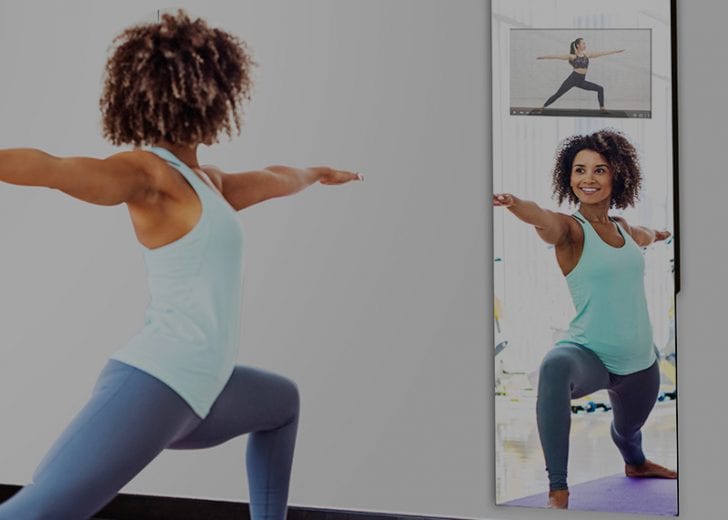 Mirror is a wall-mounted workout display doubling as a mirror. If missing your group classes at the gym and without occupying space in your apartment, this internet-connected mirror will integrate a large display for streaming power-packed workout classes, and an integrated camera for training sessions. A subscription to their workout catalog provides access to classes from yoga to strength training at various experience levels. With live classes now postponed, you can access more than 10,000 pre-recorded workouts that are available on-demand.
Ergatta
Price: $1,999
Ergatta is a gorgeous gamified rowing machine with a big 17-inch touch screen integrated to the flywheel rower made of wood. Rowing machines are not new, but those pitting you against fellow athletes, are novel. The Ergatta emphasizes on-demand exercise videos, and turns training sessions into races pitting you against others. When finished, the Ergatta is folded for convenient vertical storage, so that no one trips.
Peloton Stationary Bike
Price: $2,245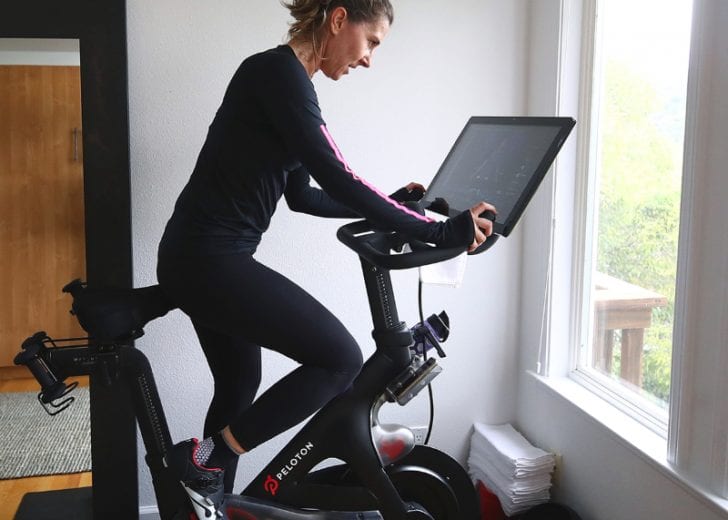 The Peloton internet-connected stationary bike with a touchscreen and on-demand workout catalog ensures you're in a spin class though stuck in your basement. This futuristic Peloton stationary spin bike has an integrated touchscreen display that simplifies finding a workout for your skills level besides monitoring progress which displays data like speed, distance, cadence, and more so you assess how hard you're working. A leader board enables comparison of your performance with fellow riders in your class.