Scientists and inventors are busy making life saving inventions to stop and limit the spread of life-threatening diseases and recent pandemic saw many novel designs and inventions which wowed us all. Here are a few of them…
Virus killing UV-sanitizing robots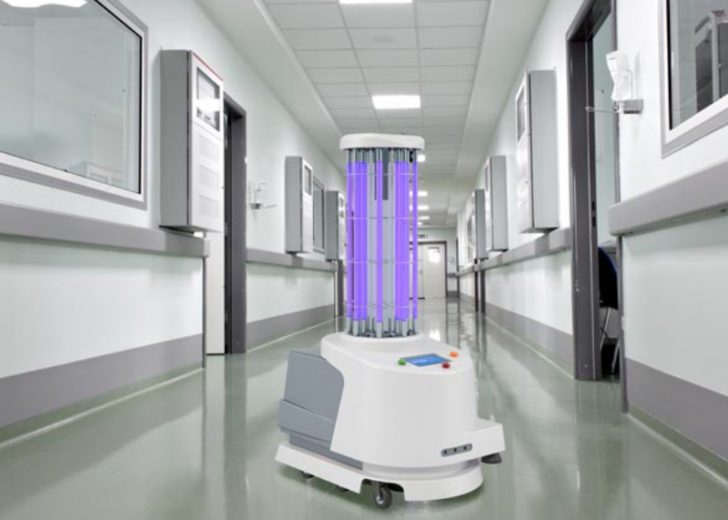 A Danish company has developed a sterilizing robot in 2019 to kill the virus and sanitize hospital wards and common areas without chemicals with 8 bulbs on every roaming robot emitting strong UV-C ultraviolet light that destroys viruses, bacteria, and other harmful microbes by damaging its DNA/RNA, so they do not multiply. This reduces dependency on chemical-based disinfectants like hydrogen peroxide, which require hospital rooms to be emptied for hours. Blue Ocean Robotics and Odense University Hospital collaborated for 6 years, but it now takes less than a day to make one robot. A Chinese firm YouiBot, added thermal camera and UV-C bulbs to its existing robot base and supplies factories, offices and an airport, and a hospital in Wuhan. It operates in the luggage hall, checking body temperature by day, and kills viruses at night.
Isolation Wards that were 3D-printed
3D-printed isolation wards are used at China's Xianning Central Hospital, and manufactured by Winsun, a Chinese company manufacturing around 15 coronavirus isolation wards each day. The little concrete cabins were designed as holiday homes, but production was increased to help overcrowded Chinese hospitals during the epidemic. The buildings were printed using an extrusion process, by depositing layers of concrete to build the walls using recycled construction rubble in the process and claims that structures are doubly stronger than conventional concrete construction.
South Korea's Corona 100m App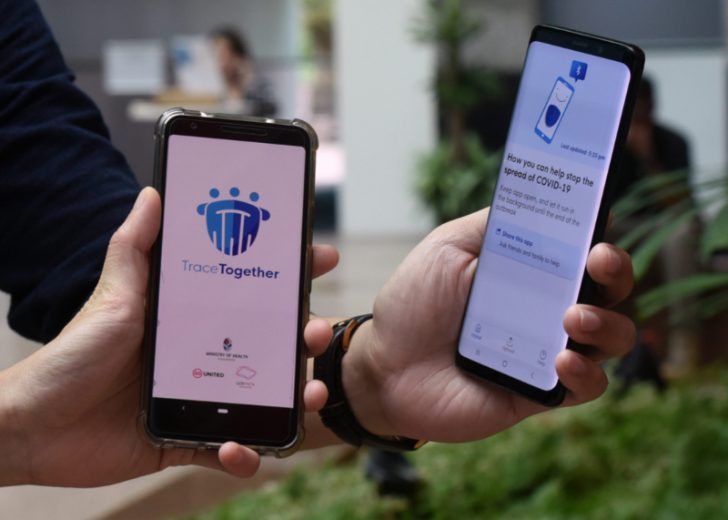 Codexperts have joined the fight against COVID-19, developing apps in South Korea, where virus-tracking and monitoring apps made up 6 of the most downloaded apps. The most popular is Corona 100m. Using data collected by the Korean  government's testing programme, this application alerts users coming within 100 metres of a particular location visited by an infected person. Singapore, Taiwan and Israel, have deployed apps that help the authorities track patients, monitor contacts and help model the spread of the virus. Discussions about a tracking app for UK sparked a debate about privacy. Experts highlighted concerns that the data collected to fight dieases could be used for unrelated purposes.
3D-printed Prusa face shield
Czech company Prusa, the largest 3D printing farm in the world, with over 500 printers, is mass-producing over 800 protective face shields, for medics, daily and has donated 10,000 masks to the Czech Ministry of Health. It costs under $1 without any quantity discounts with materials purchased in Prague one afternoon. Another firm, Stratasys, has also developed a 3D-printed face shield and masks. 3D printing can print virtually anything and adapt, to manage shortage of parts related to shields, masks, and ventilators, to fight Covid-19.
Virus-fighting drones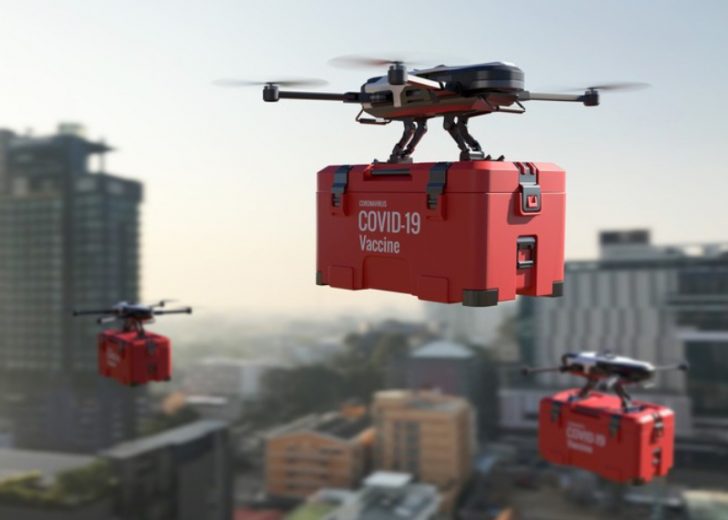 Chinese police officers employ drones in Shenzhen to track vehicle movements. When forbidden from leaving our homes, drones might be used for surveillance. In China, mini choppers are mobilised for fever detection in crowds, to delivering supplies to far-flung locations and disinfecting public spaces. Agricultural drones designed for fertiliser spraying, now spray disinfectant across pavements and public squares, and deliver groceries to remote island communities. Drones are used to deliver test samples, reducing journey times. In France, police use drones to enforce lockdowns and monitor parks and public spaces while the Northamptonshire police plan to increase drone fleets, equipped with speakers to transmit public information messages and warn people to get back indoors. Watch out as the drones are watching.