The past experiences of the music business provide the future road map. For musicians and fans, the past months proved that the unrelenting sound of silence is deafening. As venues shut around the globe, the Covid-19 impact was financially devastating as tours are the financial engine for the music industry. The pandemic disruption was indeed unprecedented, but big problems lead to powerful opportunities. If launching a business or nurturing an existing one during the upheaval, just go forward and learn from a recent disruption that the rise of digitization has decimated the music industry.
New Trends
With record labels focused elsewhere, Napster, a music file-sharing platform shattered industry norms forever. While the big five fought it out in courts, an entertainment outsider emerged as Apple's iTunes platform offered a user/artist-friendly model for the legal and profitable consumption of music. Physical delivery of music was eliminated which was then the primary business model for record labels. Social sharing of music encouraged deeper intimacy between musicians and music fans, with online branding. Less-known artists reaped rewards on the road, without radio plays or CD sales, music consumption reached all-time highs. Soon, revenues that only established acts could earn were possible for smaller bands, in different ways while the majors remained irrelevant or old-fashioned.
Post-Pandemic Lessons
So, as this global pandemic brings with it uncertainty, what lessons can we learn and imbibe from the seen reactions or inactions of the great American music business?
Go big and bold
Rather than trying to force new circle peg into you're an old box, be flexible with the boundaries you set for yourself. Consider the revenue streams you may have previously ignored or just shrugged off as nothing worthwhile.
Embrace newer metrics
Resist solely relying on the traditional methods that we use to determine potential outcomes. Instead, consider that unsigned artist from the early 2000's, who only sold a small number of their CDs while their streams skyrocketed. That artist would go on to become The Weeknd or Justin Bieber or Billie Eilish.
Be inspired by other people's creativity
If record labels had just embraced digital distribution (such as the Napster model) rather than fighting teenage musicians in court, the music industry would not be losing for decades.
Compensate your artists (or partners and customers) fairly
Not just the artists, but the team members and partners share equally in any successful inclusive model. Sharing profits is ethically responsible as creative collaboration inspires growth. Digitization disrupted an industry while the pandemic enabled smart musicians/teams to adapt with alternatives. New platforms emerged with unusual media collaborations, and revenue builders. Minecraft and Twitch emerged as virtual venues.
Be Resilient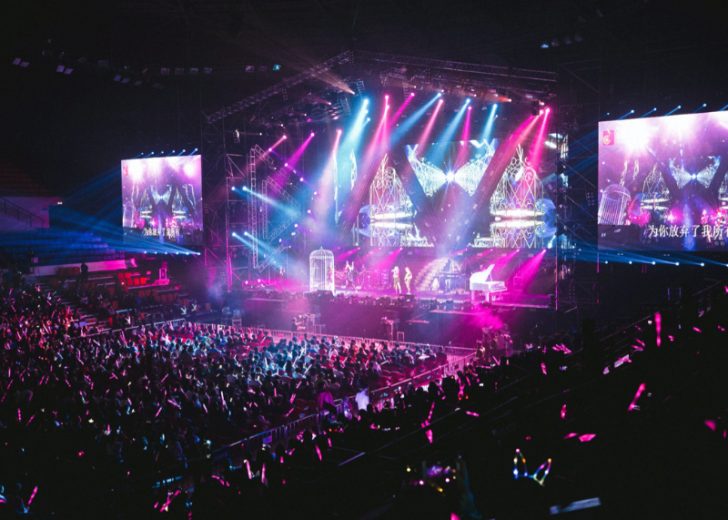 You cannot win every time especially in the beginning. Prepare to take some risks and bounce back if results do not pan out as envisaged. Learn from your failures.
Perspectives
Paid subscriptions to various streaming channels provide fans exclusive access to content, while IP and music publishing rights, are now a huge income generator. Considering the low-interest rates and easy entry into music publishing, private equity companies see the real value of artist catalogs. In the world of emerging data-driven businesses, proprietary models allow for better prediction of return on interest on future earnings, with less well-known artists also reaping benefits. The innovations during the last six months won't vanish as smart entrepreneurs and leaders note that those who are optimistic, tenacious, and opt for change, are true rock stars. March Forward!