Audi recently announced manufacturing and selling sportier versions of their signature E-Tron and the offshoot E-Tron Sportback electric cars, all powered through a 3-motor system. The parent company Volkswagen has also targeted Audi to take a lead for research and development for the entire Volkswagen Group. The new high performing models are dubbed E-Tron S and E-Tron Sportback S, and the luxury car manufacturer confirms that they are made to be more dynamic, agile, and sharper than the other variants.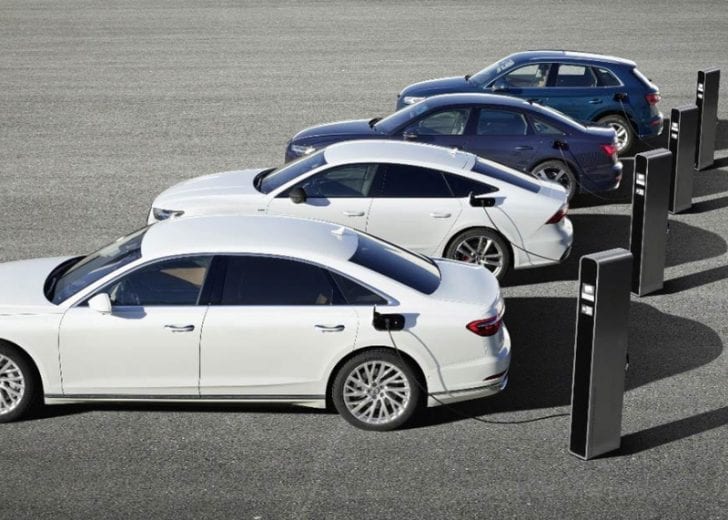 That is possible due to the additional third electric motor (two on the rear axle, one on the front) that enhances the total power to roughly 350, to 496 horsepower. Both vehicles will accelerate from 0 to 60 miles per hour in about 4.3 seconds, which is over a second quicker than standard versions. Those certainly aren't mind-blowing specifications when compared to other electric vehicles on the road, including Tesla, but it's very powerful for what is deemed a luxury four-door vehicle.
A powerful aggressive look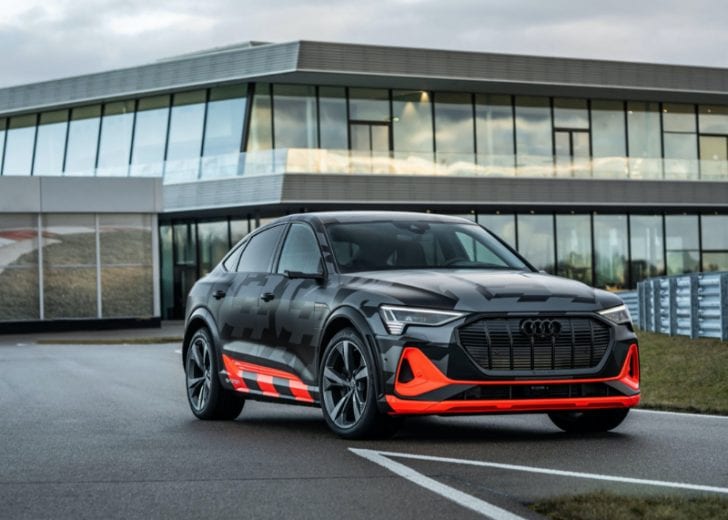 Audi chose not to share exactly when the new S versions would be available and the probable costs. The company affirms that the S models will be the first three motor electric cars worldwide in mass production but must hasten to make that claim, as their competitor Tesla is producing a three-motor powertrain named Plaid that will ultimately power their Models S, X, second-generation Roadster, and most probably the Cybertruck. Tesla recently announced top-line version of the revolutionary truck uses three motors. The big question is what the added performance will do to the E-Tron's range. Audi announced that the S versions will use the same 95kWh battery as the standard E-Tron and E-Tron Sportback. The standard E-Tron on the road right now, squeezes just above 200 miles from that battery pack. Adding one more motor means more weight, with higher performance norms could drain the car's battery much quicker. How Audi deals with that problem, will be something to watch out for.
 Grid view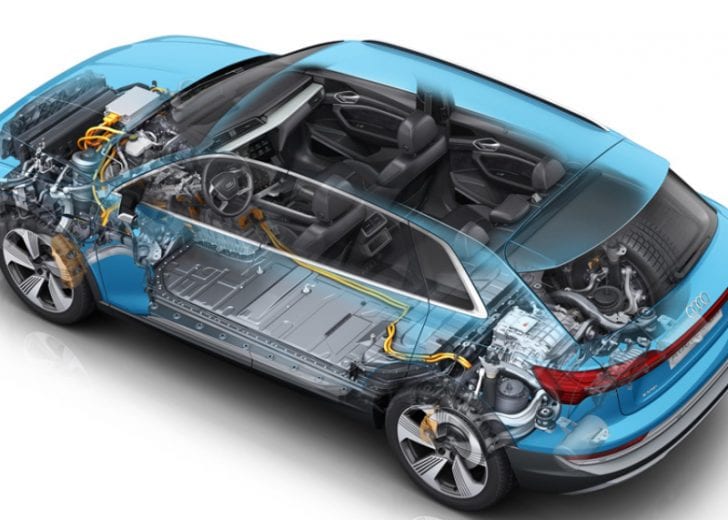 What is unusual about the three-motor setup is that these won't all be engaged, all the time. In normal driving, Audi says only the car's rear electric motor will work. This while the front motor switches on by itself, with the driver being able to barely notice, should the driver need more power when the car requires more grip, like on slippery roads or for making fast corners. The 3-motor setup will allow the automobile to do torque vectoring by delivering differing amounts of power to its different axles or wheels in real-time, to give the car, maximum grip for any scenario. Audi has only given out lightly camouflaged photographs of its E-Tron S model, and looks-wise, it's very similar to the standard E-Tron but with more aggressive styling due to larger wheel arches, more prominent diffuser and air ducts.
Tomorrow, the Aicon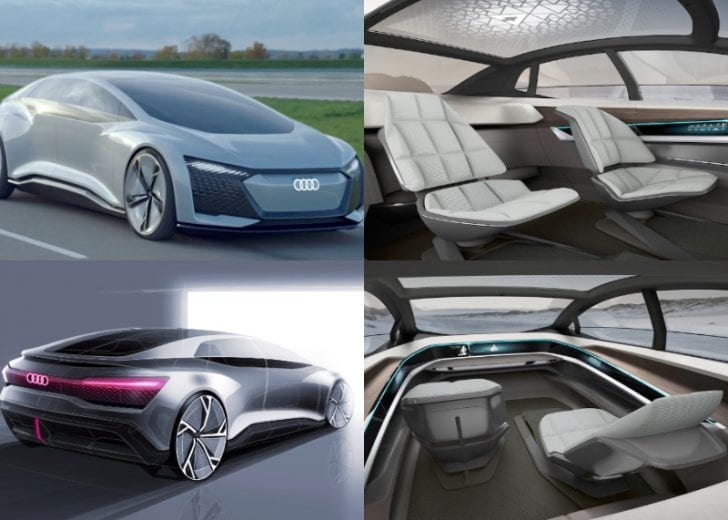 The Audi vision for electric vehicles goes far beyond today's e-Tron vehicles into a world where innovative mobility technologies are powered by artificial intelligence, creating a novel, futuristic driving experience. The Audi Aicon concepts will bring this amazing vision to life by building on the patented e-Tron technology, using various sensor systems, machine learning, and Artificial Intelligence to engineer a car that can navigate the roads safely without any need for further driver inputs while ensuring for its passengers, a comfortable, connected environment.